A link in bio is a clickable hyperlink that is usually found on a user's social media profile. Link in bio page usually refers to a landing page that allows you to display multiple links in one place.
While there are many other link in bio services available we created Booklee specifically for vacation rentals, airbnbs, and hotels.
Now, instead of directing your potential customers to a single link on your social media profile, you can use a link in bio to offer multiple links and provide more information about your brand or business.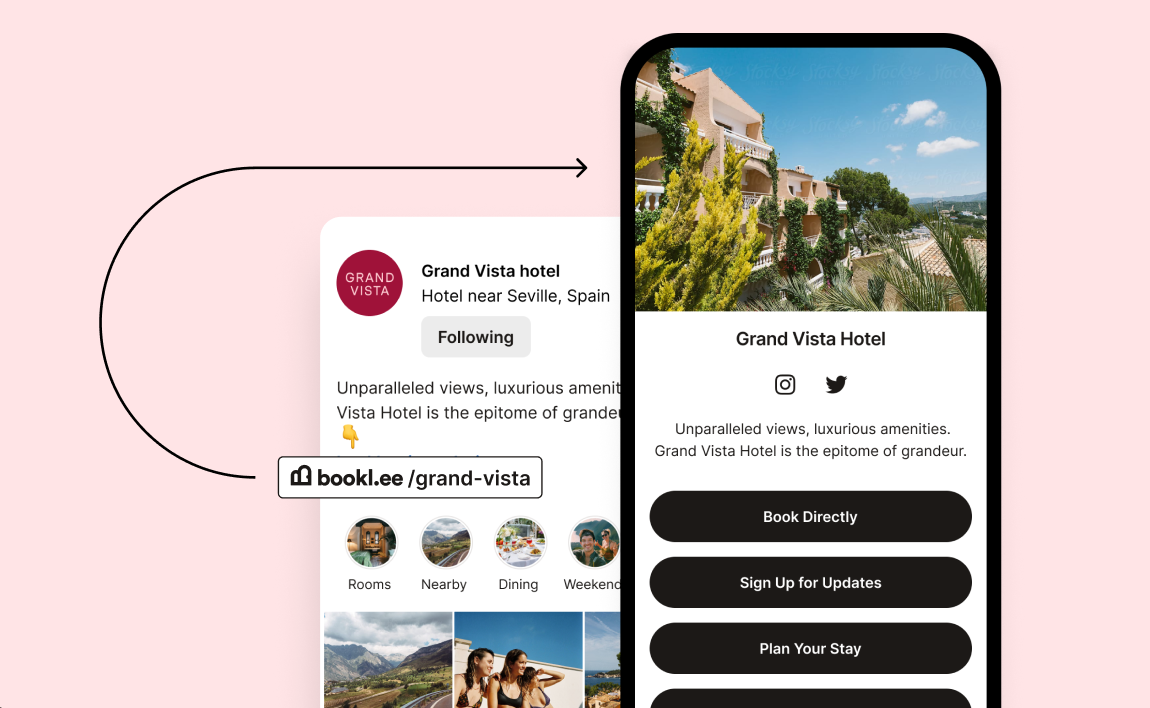 With Booklee industry tailored Building blocks any host can create a page that shows things that matter without the need for a user to browse cluttered and hard to navigate websites.
Learn more about different Booklee use cases and key features.