Booklee building blocks are pre-designed content blocks tailored to the hospitality industry that you can use to create your custom Booklee page. They are designed to make it easy for you to create a visually appealing and engaging landing page that showcases your brand or business.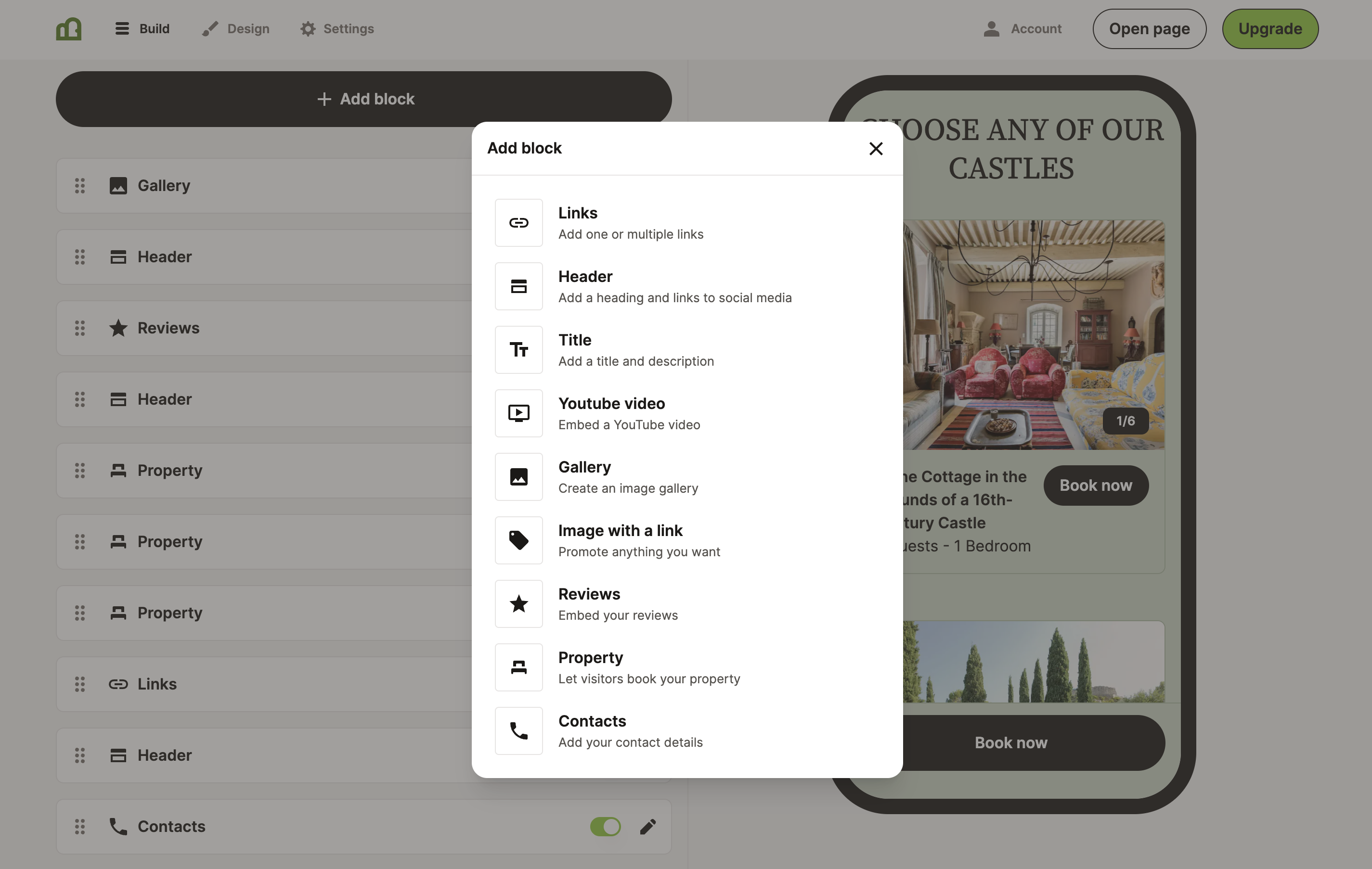 Working with blocks:
Adding a block:

Press an "Add block" button and choose a block you want to add to your page. You can add unlimited number of blocks.

Hide / unhide:

You can easily hide or unhide any block on your page that is really useful while creating and editing your page.

Reorder block layout:

Use drag and drop editor to easily adjust the order of your blocks to customise your page

Edit block:

Each block can be customised in seconds. Open the block and edit the content.

Delete block:

You can also delete block that is no longer needed. Open the block and find "Delete block" button at the bottom.
You can learn more about each of the blocks in Help centre under "Building blocks" section.