After Signing up, you'll appear on a page where you can create you unique link (handle).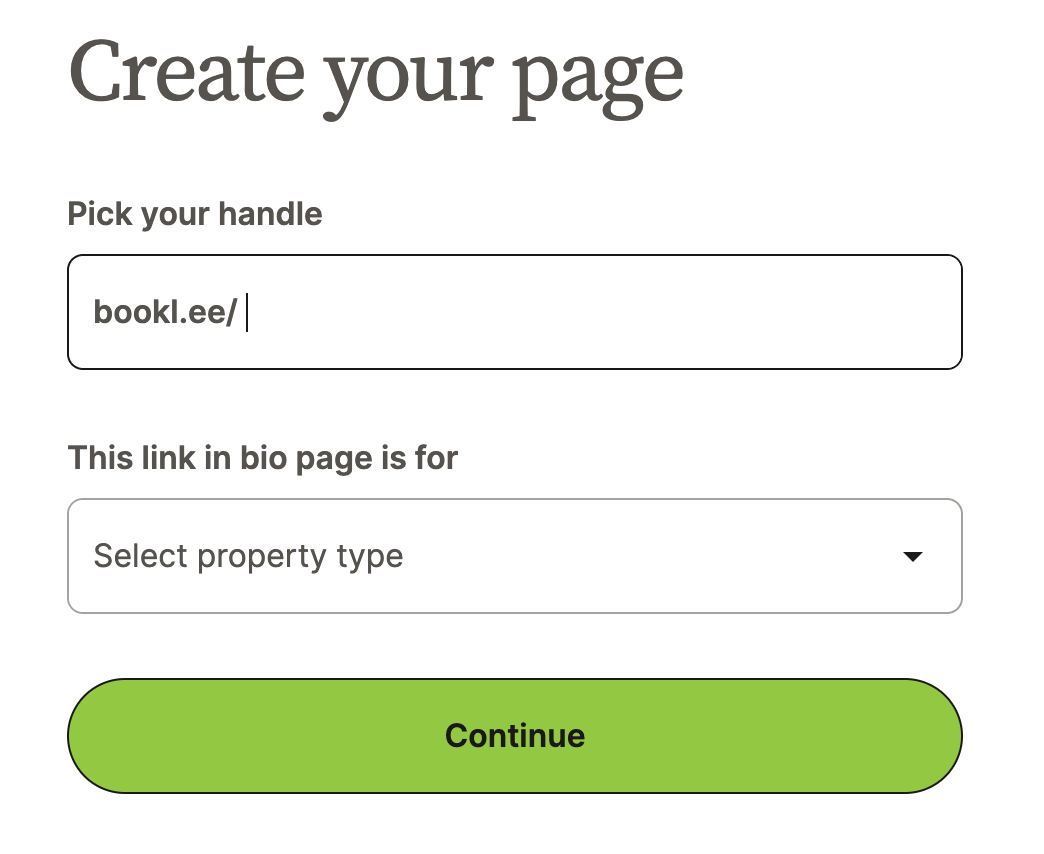 Handle requirements:
Unique / not taken
At least 5 letters long
No profanities, no misleading information
Please note that Booklee has rights to request you to change the handle if it does not comply with our terms of service.
You can always change the handle later in "Settings".